"

Music is one of God's most beautiful creations, in my humble opinion. It can inspire you, pick you up, calm you down, give you strength.... It's powerful. And I sure want my music to do these things. " - Joshua David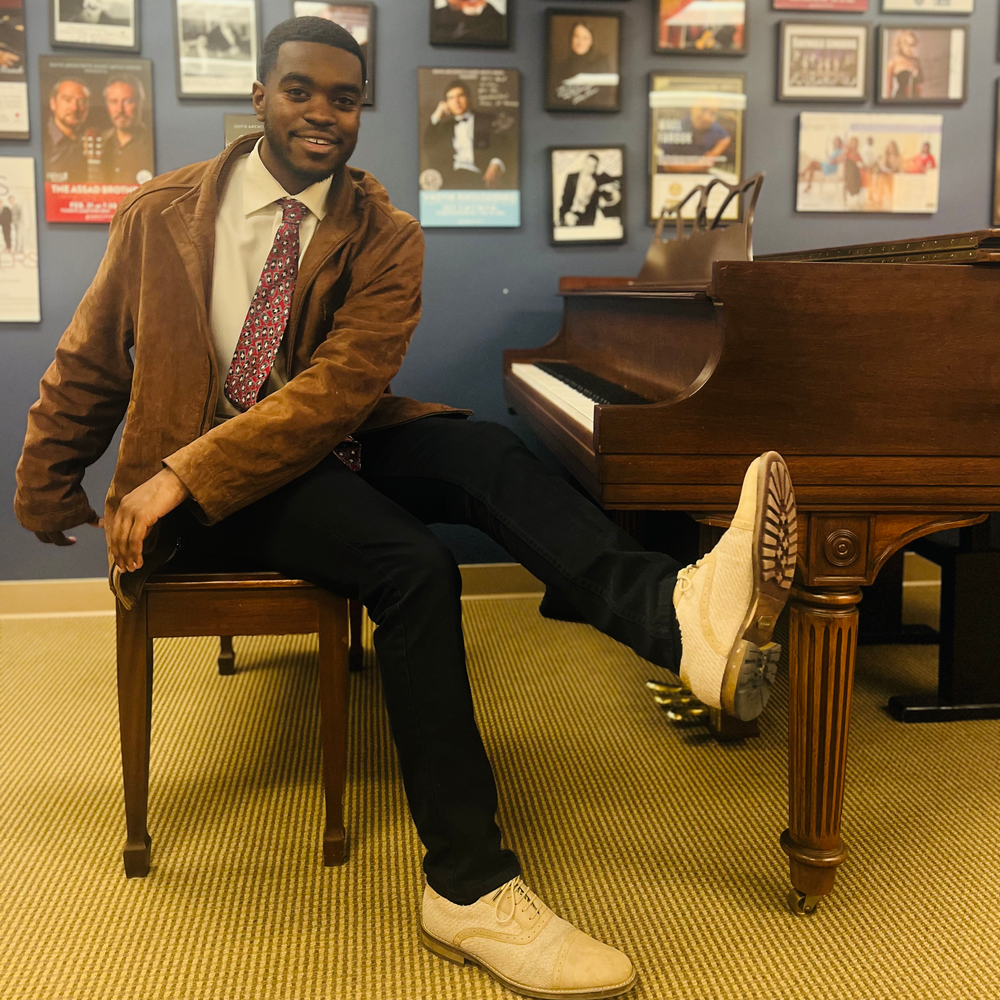 Bio (short)
Joshua David is a 24-year-old composer, jazz and classical pianist and bandleader from Birmingham, Alabama. Joshua began playing the piano at age four and began studying classical piano at age five. He released his first album, a collection of original smooth jazz songs entitled Joshua David at the age of sixteen. The album received airplay on radio stations in the US and UK.
In 2021,  Joshua graduated Cum Laude from Samford University with a bachelor of music degree, majoring in composition. He has released his second project, a hip-hop and R&B inspired jazz EP entitled Stay Cool and has a third project in the works. Currently, Joshua is doing what he loves- composing and performing with his band.
In 2022, Joshua was one of four composers commissioned to compose  classical piano works for a social justice project entitled, Songs of Hope: Unveiling Darkness which was performed at Carnegie Hall this past October.
Press Photos
Joshua David's wonderful piano playing